It Never Dies
5/7/2018 (Permalink)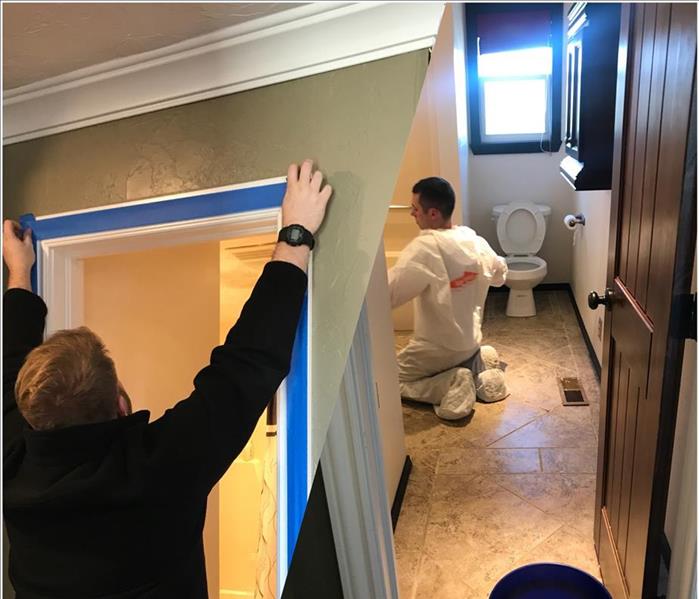 Production Crew Managers, Taylor Ferguson creating a containment and Jon Rogers dressed out in affected room.
Have you ever wondered why and how mold decided to live there?
Then you "clean" for it to return again and again?
If you are unsure of what you are seeing is mold, you can call us for a consultation. We will come and inspect. Once mold is visible to you, it is time to call us and begin the remediation process.
Upon consultation, we can generally identify possible sources within the residence or property that is enabling the mold's growth and habitat. It is imperative that proper precautions are taken when dealing with airborne microbials such as mold. Containments, air scrubbers, Tyvek suits and booties, and dehumidifiers are necessary when removing mold from a property.
Mold is a living thing that never dies, it can only be removed.
Under some circumstances there may be certain insurance coverages available. We can assist you with your claim and directly advocate for you with your insurance company on your behalf. If you haven't filed a claim we can also advise you more thoroughly on the matter at no cost. We will advise you in your best interest not ours.