3 Effective Ways To Minimize Your Business Interruption Claim
2/8/2021 (Permalink)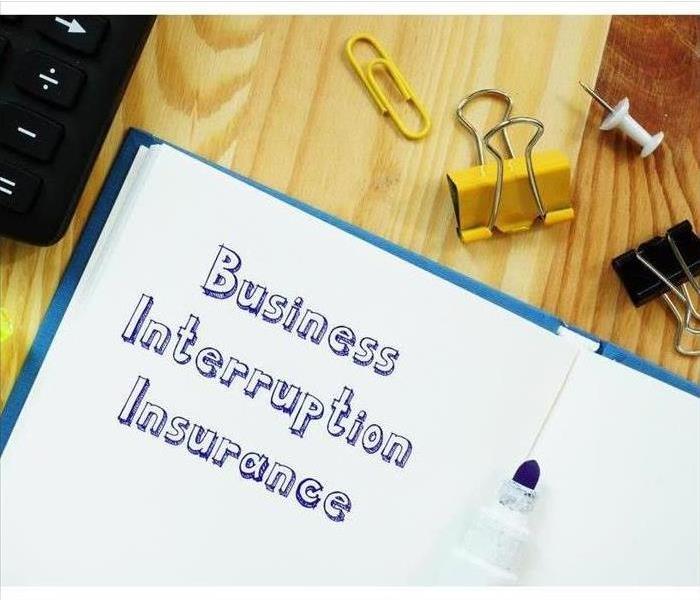 Business interruption insurance has a restoration period that lasts while you repair the aftermath of flooding, leaking or other incidents
Take The Following Measures To Make The Recovery Process Easier
Flooding and other similar disasters can damage your business so severely that it affects your operations and endangers employees and customers. As a result, you may need to close while specialists repair the building. A business interruption addition to your insurance plan can cover related expenses. However, you still want to keep claims low through the following methods.
1. Create Prevention and Mitigation Plans
While you cannot stop every business disaster, you can take the steps to lower risk and mitigate existing damage. Identify potential hazards throughout the facility and estimate their costs. Create plans that prevent, deter or mitigate each hazard as needed with the assistance of maintenance and repair professionals. Additionally, you need to establish an emergency response plan that accounts for people's safety and controls the impact of large water damage.
2. Repair Damage Fast
Business interruption insurance has a restoration period that lasts while you repair the aftermath of flooding, leaking or other incidents. The faster the repair and recovery process goes, the more you can stick to the allotted time and avoid growing claims. Hire a water damage remediation company as soon as you can. These licensed and experienced professionals can find flood sources such as a leaky roof or a broken pipe and execute the best solution available.
3. Consider Off-Location Business
This type of insurance is designed to help keep your business alive during a time where significant revenue decreases. Minimize this loss by considering alternatives to your usual business model. If the damage is not extensive, you can resume reduced operations in the current space. If the building is too damaged, you can reopen at an alternative location until the recovery is complete. See if outsourcing some functions to other parties is also an option.
Though interruption coverage is supposed to keep your establishment strong after flooding or storm damage, it is best to reduce the overall claim. Take these measures to make the recovery process easier on everyone.