Water Damage By The Inch...DID YOU KNOW?
12/7/2018 (Permalink)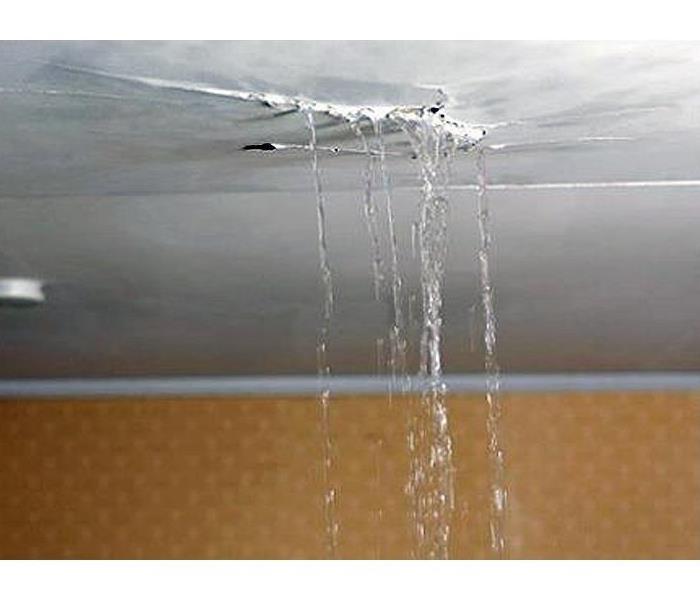 Did you know?
A 1/4 inch supply line from the Ice Maker, with normal household pressure, can pump 1/2 to 1 gallon of water per minute. That's 700-1,400 gallons of water running through the kitchen in a 24 hour time period.
Did you know?
A 3/8 inch supply line to a toilet can pump 2 to 3 gallons of water per minute with normal household pressure. In a 24 hour period, that could be 3,000-4,000 gallons of water flowing through the home. Hopefully not an upstairs toilet!
Did you know?
A 5/8 inch hose from a washing machine can pump 10-12 gallons per minute, or 14,000-17,000 gallons in a 24 hour period. That is the size of a 18'x4' round swimming pool.
MAKE SURE YOU KNOW..
Where the main shut off is in your home?
Is the only shut off at the main meter? Do you need to find it?
Does each appliance have its own shut off?
Find it, make it, let others know where it is in case you are on vacation, or away from home.
But in the unfortunate event that you should have a water leak... GIVE SERVPRO A CALL!