Water, Humidity, and Oklahoma
5/21/2018 (Permalink)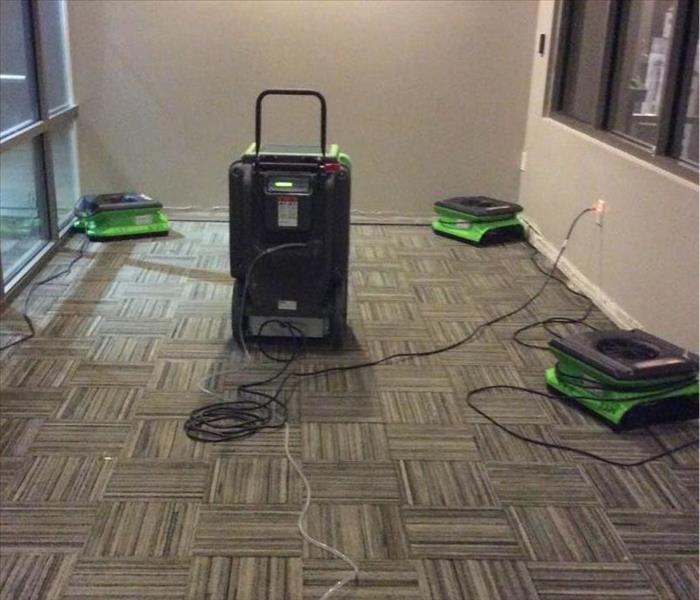 Dehumidifiers and air scrubbers are placed in water affected rooms to purify the air from any airborne microbial.
Water
As water infrastructure ages in your residence or commercial property, the potential for leaks grows and the need for asset management increases. Planning ahead is key. Good system diagnosis can provide an accurate and cost-effective assessment.
Humidity
Humidity is the amount of water vapor in the air. Water vapor is the gaseous state of water and is invisible. Humidity indicates the likelihood of precipitation, dew, or fog.
Oklahoma
Oklahoma's climate ranges from humid subtropical in the east to semi-arid in the west. When you are dealing with water damage in Oklahoma, immediate action is crucial. SERVPRO professionals respond immediately and use advanced equipment and techniques to remove the water quickly. Any home or business can quickly become infested with mold with the introduction of a water source, like a roof or plumbing leak. Mold can spread throughout a property in as little as 48-72 hours, and can produce allergens and irritants that have the potential to cause other health effects